Zoe Organics creates organic skincare products for baby, pregnancy and family that are safe, gentle, and free of toxins. My relationship with this company began in 2009 when they were one of my freelance clients; I had the opportunity to lead the development of the visual brand from the very beginning. During my time as the in-house creative director, the company grew in terms of customer base and recognition in the market.
I relied on customer and retailer feedback as valuable sources of data as I led the process of a brand redesign; I was responsible for maintaining visual integrity across multiple platforms, including consumer packaged goods, website and social media, printed collateral, photography and B2B sales presentations.
Categories
Creative Direction
Art Direction
Branding
Packaging
Web Design
Print Design
Photography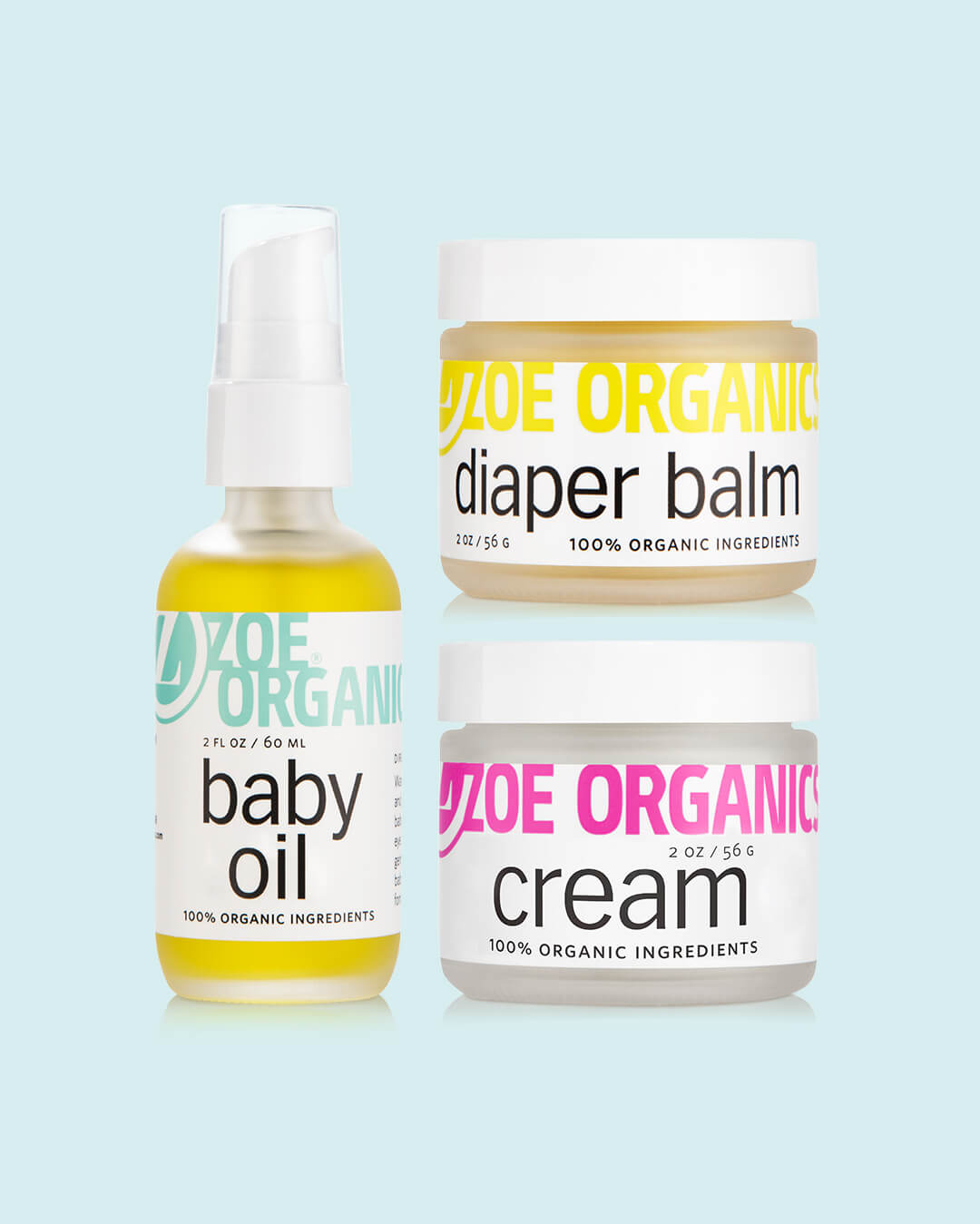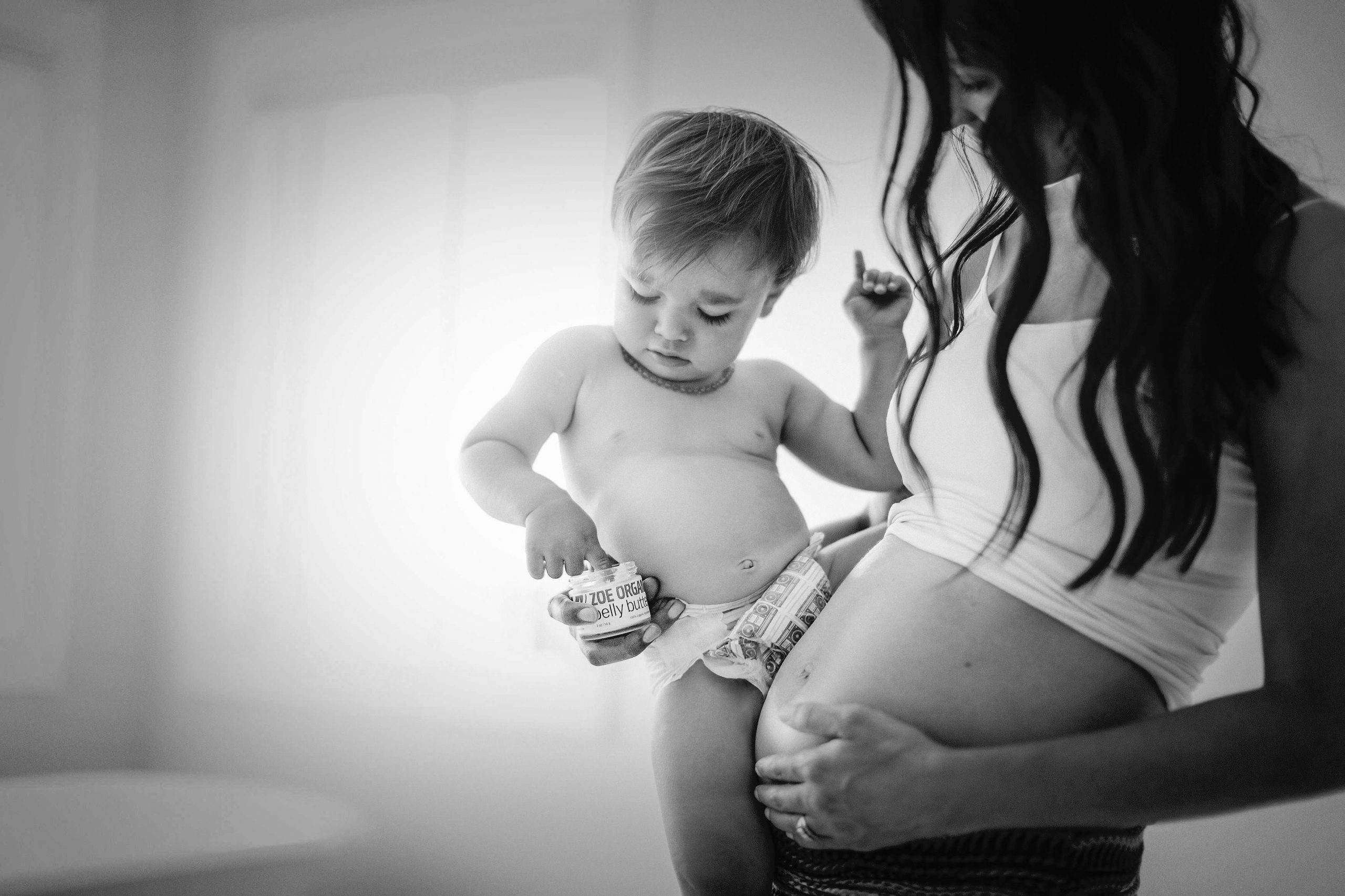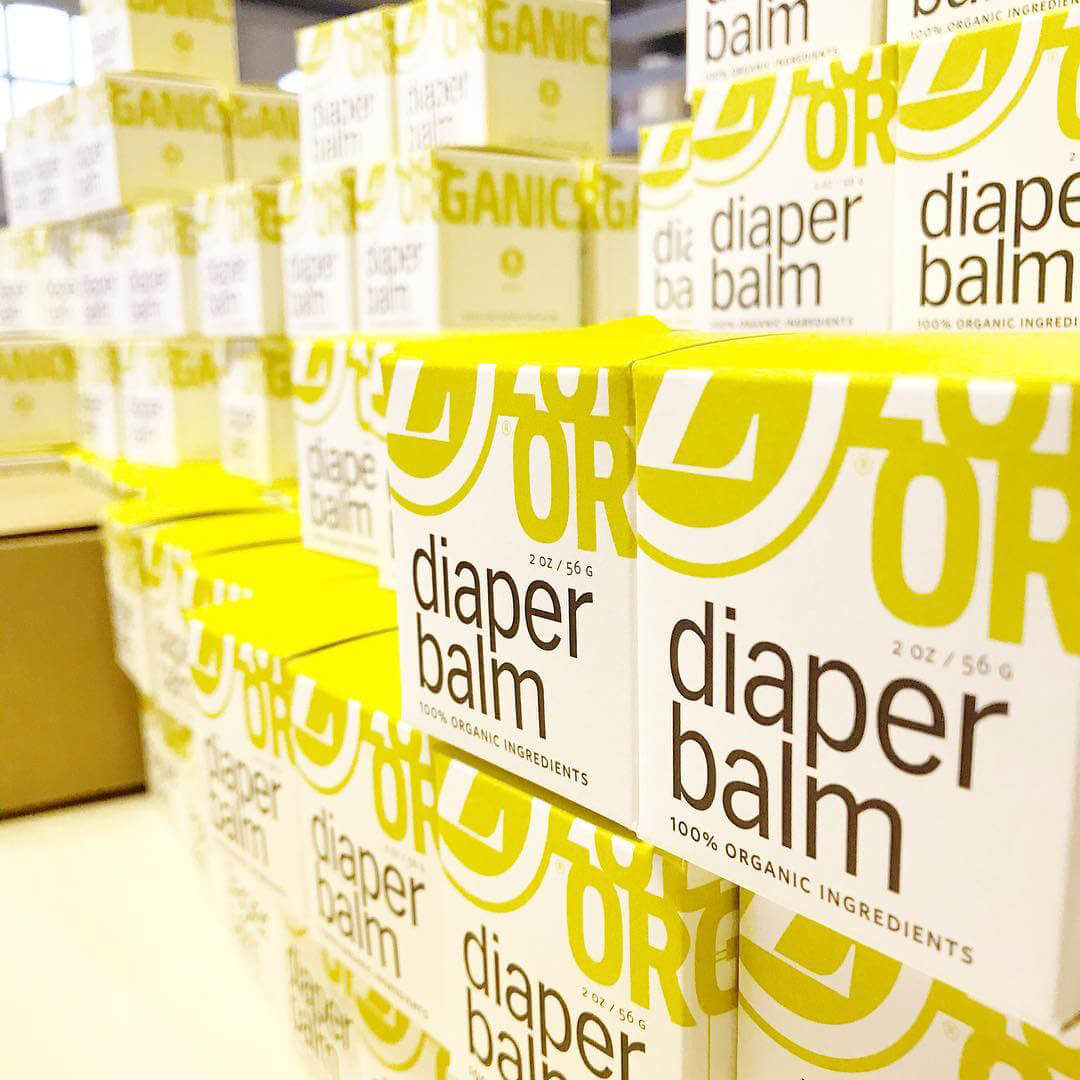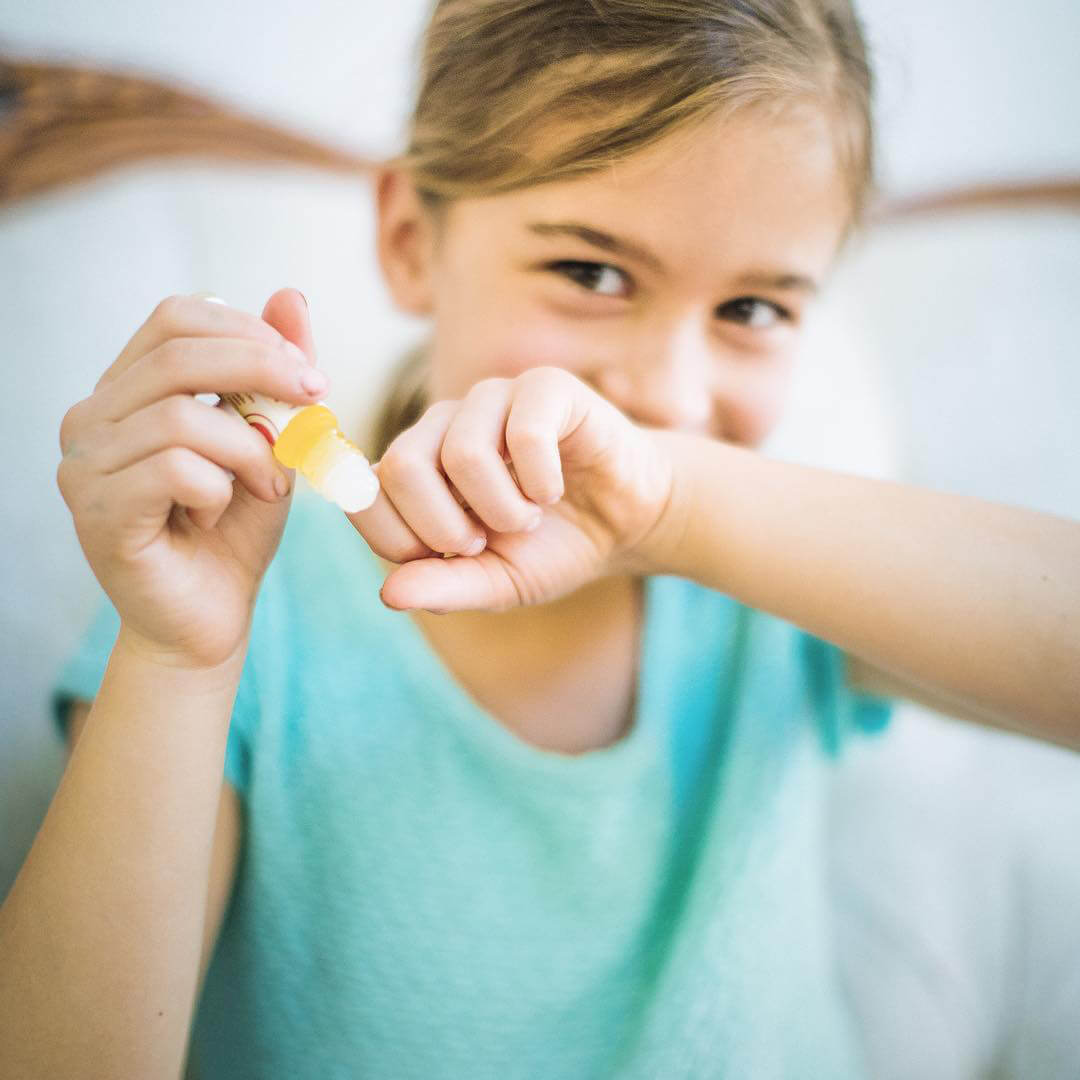 I redesigned the website from the ground up, approaching the redesign with the understanding that the current site had areas in which the user experience could be improved – in content, user interface and flow, as well as branding. I went through an informal process of design research, content audit, competitive analysis, customer personas, wireframing and iteration, in order to design and deliver a whole new experience for the end user. Through this process I also gained a working knowledge of HTML, CSS and Liquid programming languages. Since its launch, the redesigned website helped increase sales by 30%, as well as elevated the brand perception and helped to establish the brand as an authority in its space.

The visual branding includes a family of colors and patterns, with each color and unique pattern assigned to a specific product. Part of the customer journey is the experience of opening the product packaging, with the luxurious feel of the recycled paper, and discovering an unexpected product pattern printed on the inside of the box.
We wanted to do something quirky and fun to announce the launch of the new gift sets, so I created a set of stop-motion animation videos, which were met with an overwhelmingly positive response on social media channels.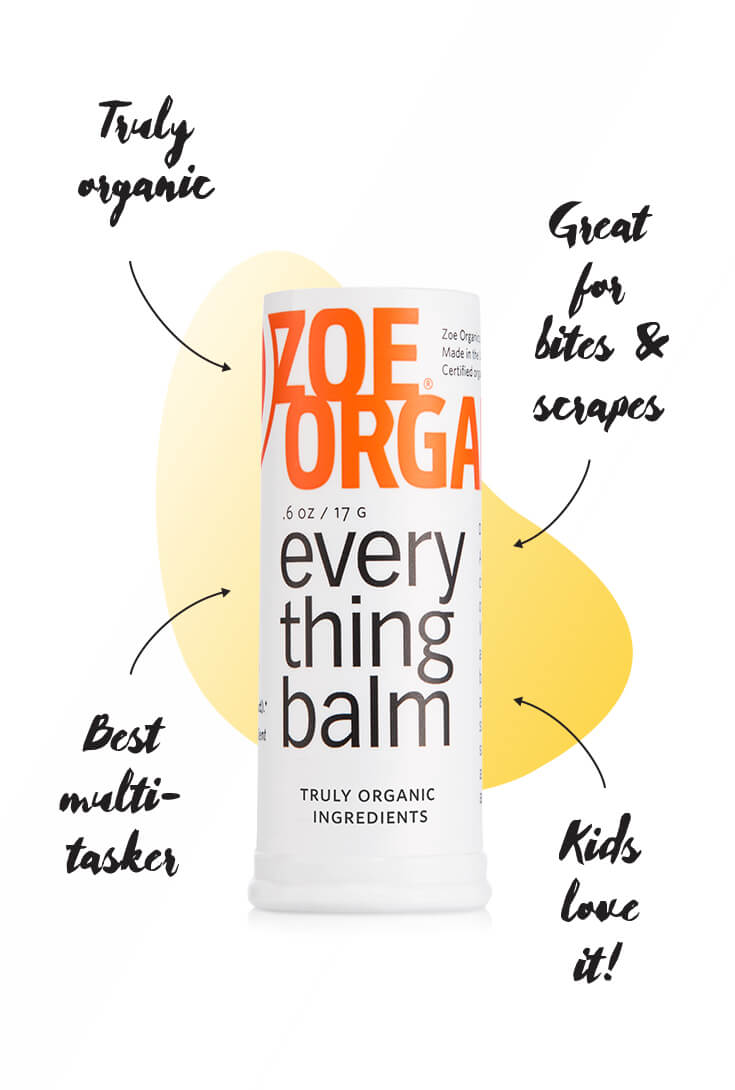 Social media was an important tool in representing the brand and cultivating a community of loyal and enthusiastic customers. As the creative director, I oversaw important campaigns and spearheaded the curation of images put out across the brand's social media platforms.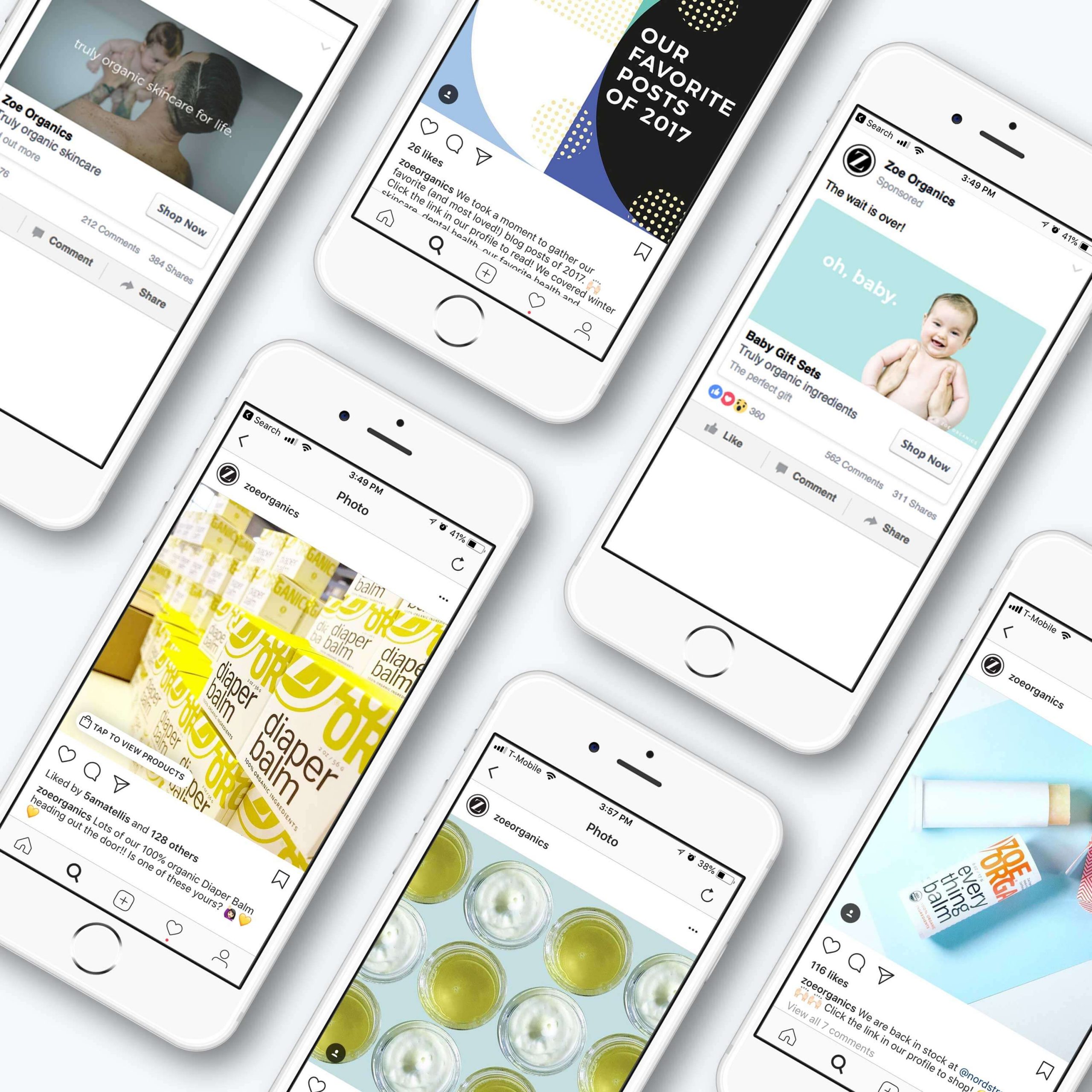 Zoe Organics wanted to create a travel set made from three travel-sized products from their baby line, packaged together in a functional carrier bag. I designed custom-printed cosmetic bags to hold the products, informed by the brand values of choosing product packaging that can be reusable and sustainable.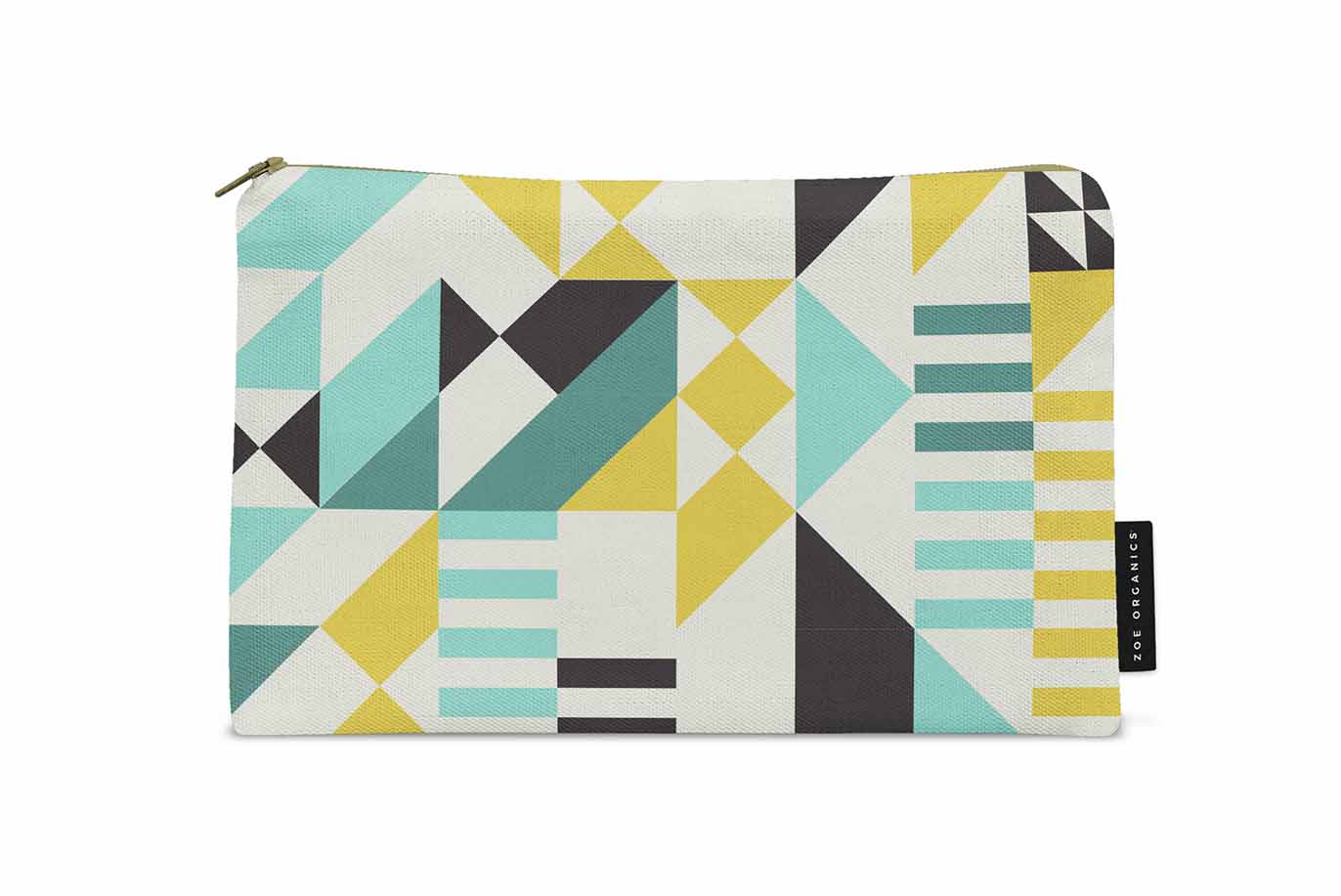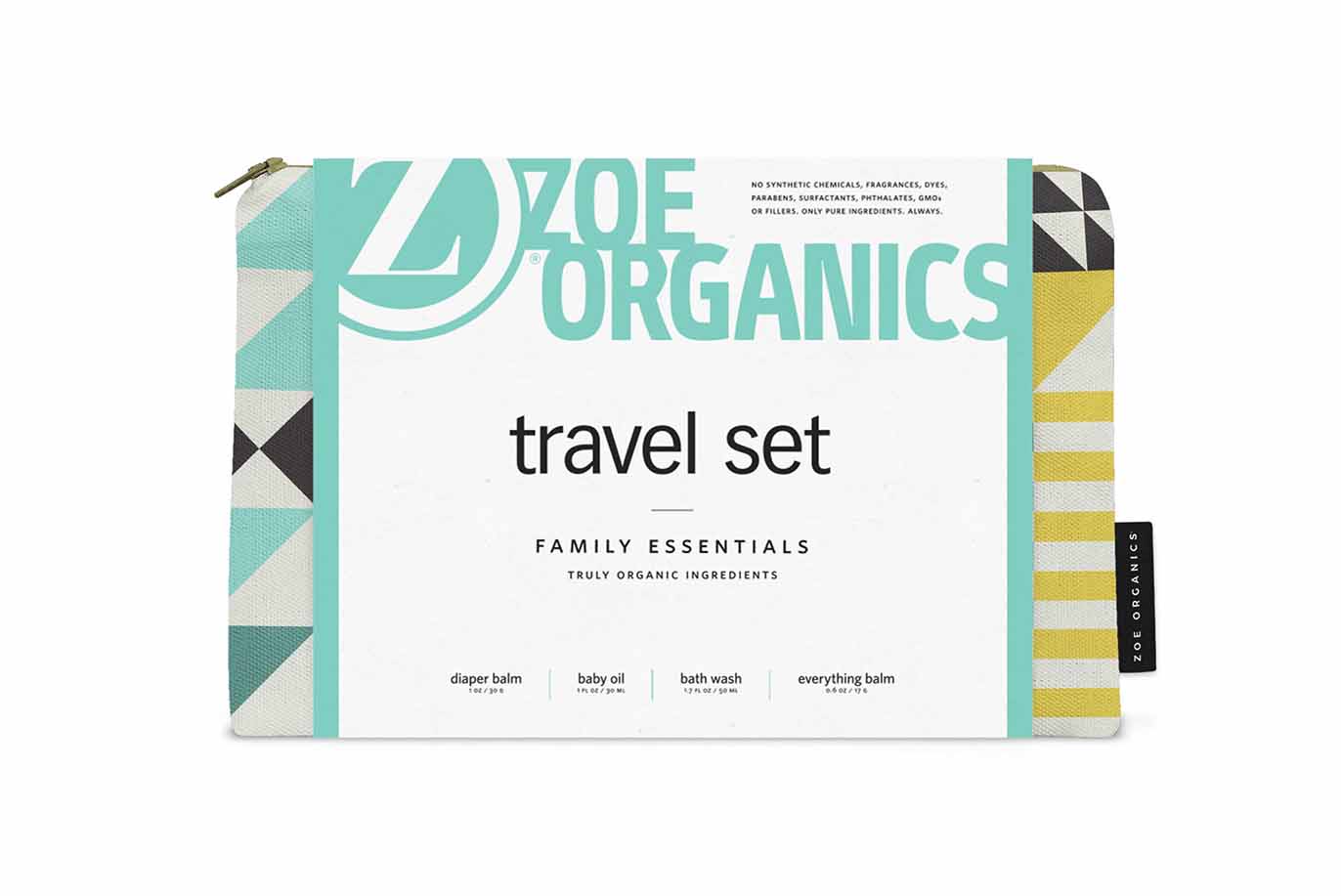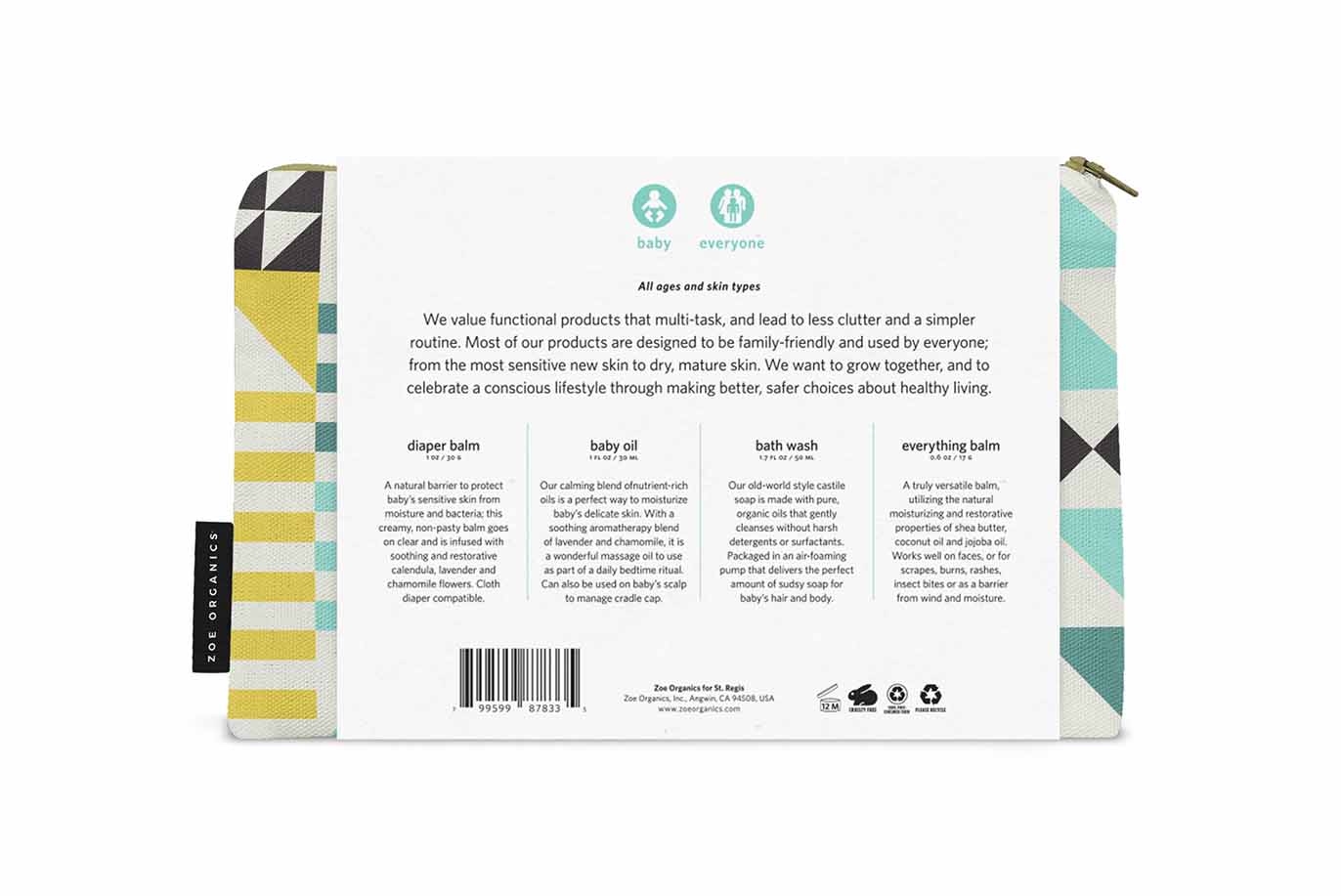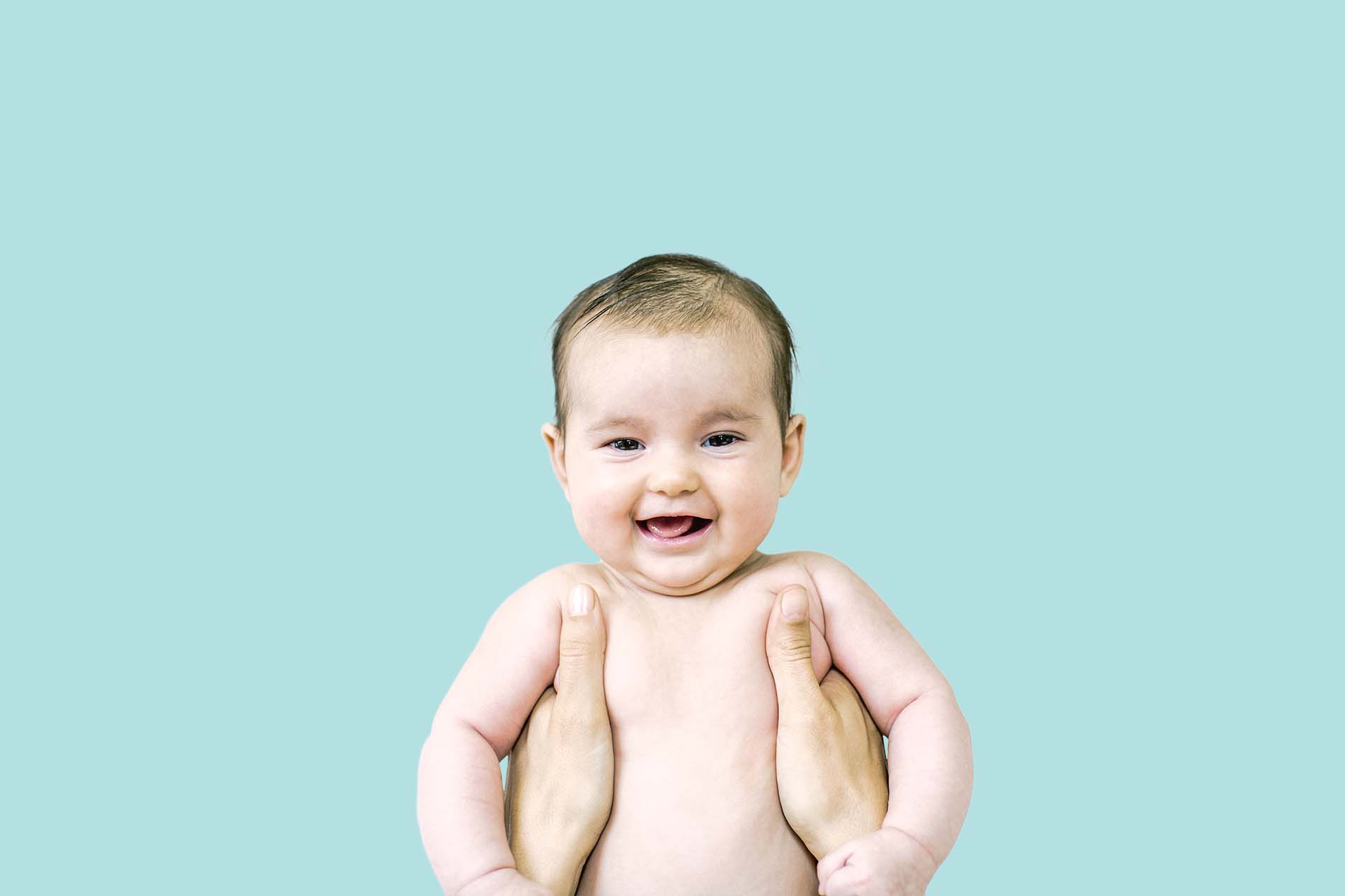 As part of the brand refresh, I oversaw both lifestyle and product photo shoots, knowing that photography is crucial to the emotional connection of the brand. The photo library we built was a crucial tool in the brand toolbox, as well as the look and tactile feel of the packaging and the products themselves.