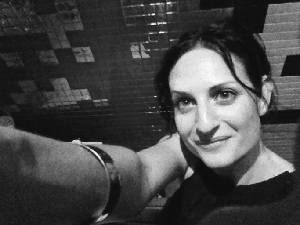 A bit of background
My design origins began with a career in music, where I learned by trial and error how to design posters and album art; it was through this process that I discovered an unexpected love of design. I began freelancing as a graphic designer, taking on clients as I continued to grow my skills and understanding of the craft.
Since those early days I have lived around the globe, serving local and international clients with my freelance design studio, as well as leading teams as a creative director and serving a diverse range of clients as an agency art director.
Twenty-plus years as a visual designer have provided me with a unique blend of strategic thinking and visual artistry. From ink on the page to backlit pixels to the certain feel of a space, I understand what it means to create brand excellence across all touch points. With an extensive knowledge of visual hierarchy and the understanding of how color, typography, images and whitespace work together, I'm a lifelong learner who is passionate about creating quality work and expanding boundaries.
I specialize in creative vision and brand development. I bring focus, an ability to see the overall vision and the small details simultaneously, and a true sense of joy through brand storytelling.
One of my fun side projects was when I got to create a wall mural for a shared co-working space in Hong Kong. Here's a timelapse video of the two months it took to complete it.