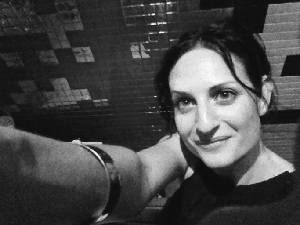 My design origins began with a career in music, where I learned by trial and error how to design posters and album art; it was through this process that I discovered an unexpected love of design. I began freelancing as a graphic designer, taking on clients as I continued to grow my skills and understanding of the craft.
Since those early days I have lived around the globe, serving local and international clients with my freelance design studio, as well as leading teams as a creative director and serving a diverse range of clients as an agency senior art director. I specialize in creative vision and brand identity.
I enjoy reading, traveling and having adventures with my family. We currently live in the Phoenix, Arizona area.
One of my personal side projects was when I was invited to create a wall mural for a co-working space in Hong Kong. Here's a timelapse video of the process: