Genentech/Roche was launching a Phase 3 clinical trial program to evaluate fenebrutinib, its investigational oral BTK inhibitor, in people with relapsing forms of multiple sclerosis (MS) and primary progressive MS (PPMS). There were three clinical studies: one for FENhance (RMS) and one for FENtrepid (PPMS), and one for FENopta (RMS). Our agency was tasked with developing the brand identities for both studies as well as the overall brand identity for fenebrutinib, and provide materials for healthcare providers and patients in order to spread the word and enroll patients in these studies.
Categories
Art Direction
Branding
Packaging
Web Design
Print Design
Sensory Research
The team at Six Degrees performed comprehensive research with people living with PPMS and RMS, conducted in several countries as an online survey (since this took place during the COVID-19 pandemic). The respondents were asked to rank a series of images according to how they felt the images aligned with the brand pillars and their opposites, in order of least to greatest. The brand pillars are the three areas that best represents who the brand is, in a thoughtful and concise way (this is confidential information so I am unable to go into further details here).
The respondents ranked images in several categories of stimuli in order to provide information that could directly inform the development of the visual identity: advertising layouts, logos, conceptual people photography, fonts, brochure layouts, patient-HCP interaction photos, colors, illustrations and symbols. These results then informed the overall look and feel of the brand identity, campaign concept, patient materials and website.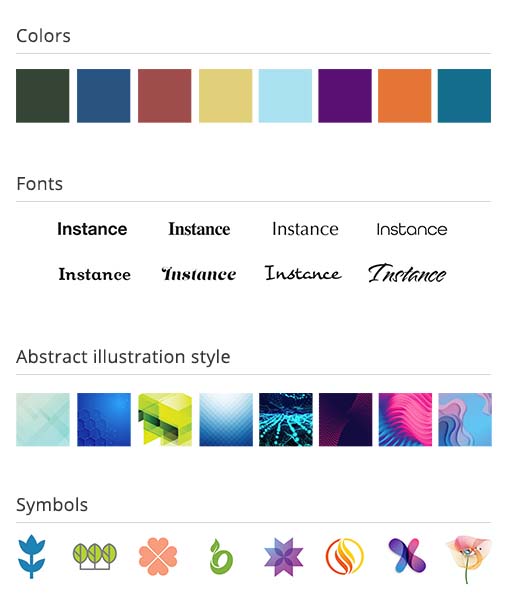 I worked with our internal team and client contacts on several rounds of logo options, before settling on the final round.
Here are the final brand identities for the FEN studies: